Behind the Scenes – 7th Edition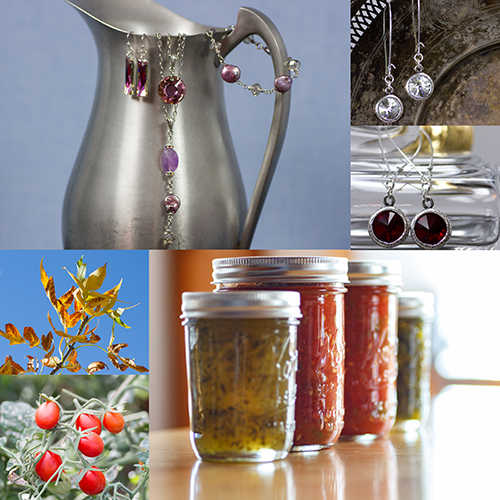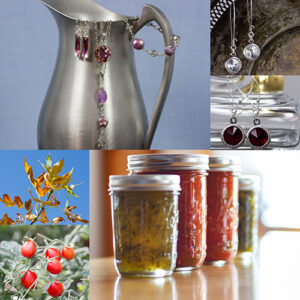 Meet Jennifer Simons! Jennifer and her husband, Bob, have two daughters and a son. For the past three years Jennifer has helped with a variety of tasks at Cool Water: book keeping, shipping orders and making jewelry, just to name a few!  (Not to mention putting up with Bridget's constant pranks!)
The collections Jennifer makes include: Vintage Pearl, Montana Millworks, Ice Caverns, Caravan, Sundrop, Montana Lupine, Ireland Calling, Glacier Lily, and all of our rivoli pieces, which are among her favorite to make.
Jennifer's favorite colors are pink and Fall tones. Her favorite pieces to wear happen to be from our new Sunrise Collection!
Jennifer enjoys camping with her family, gardening and canning.  She says she finds digging potatoes therapeutic (like a hide and seek game). This year she might try corn, purple and yellow beans.  Her main gardening challenges arise from living on a dry hill.  Because she ends up over-planting tomatoes and green beans Jennifer ends up canning a lot of salsa and green beans!  Every year she tries canning something new; this past year she tried jalapeno jelly.  Jennifer is also an awesome cook!
When I asked Gail about Jennifer, she said, "Jen is wonderful to work with. Nothing rattles her! No matter how fast orders come in or how often we have to switch gears, Jen is always pleasant and smiling."