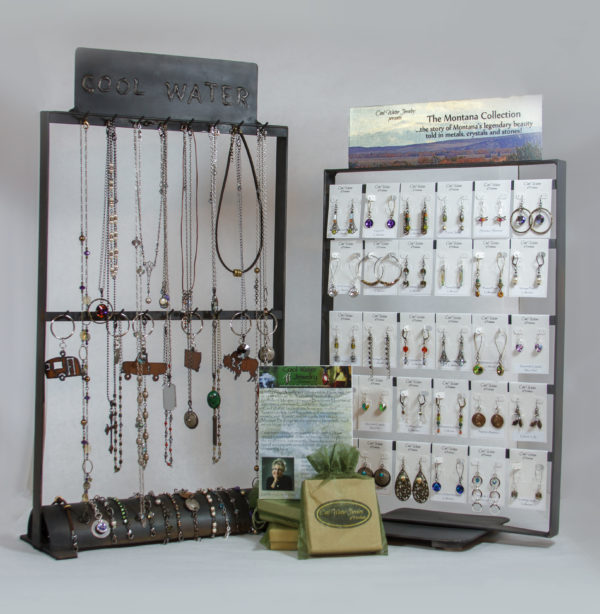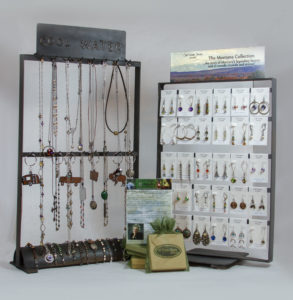 Interested in carrying Cool Water Jewelry in your store?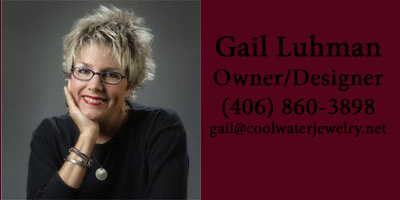 Give us a call or send us an email to open a wholesale account!  Your wholesale price is 1/2 the price on this website.  We can create a wholesale log-in for you to order directly from our website. Or, if you are not sure what to order, we have introductory packages of our best-sellers available, starting around $400. Custom iron stands are also available for purchase!
Our jewelry sells best in your store if you display it all together.  We purposely design each season in Collections (see the Collections drop-down under "Shop" on our Home Page.)  Collections feature necklaces, earrings and bracelets in a particular color story.  Our custom iron stands display Cool Water in your store beautifully!
Fast lead time! Orders ship out in 1-5 days
So much variety! We design 50+ new pieces TWICE yearly
Enhanced component labels (i.e. "Swarovski," "Sterling Silver") increase your sales
Made in Montana labels (available upon request)
FREE jewelry to offset shipping costs ($400+ orders)
Custom iron display stands and gift boxes
Stands are free with orders that include backstock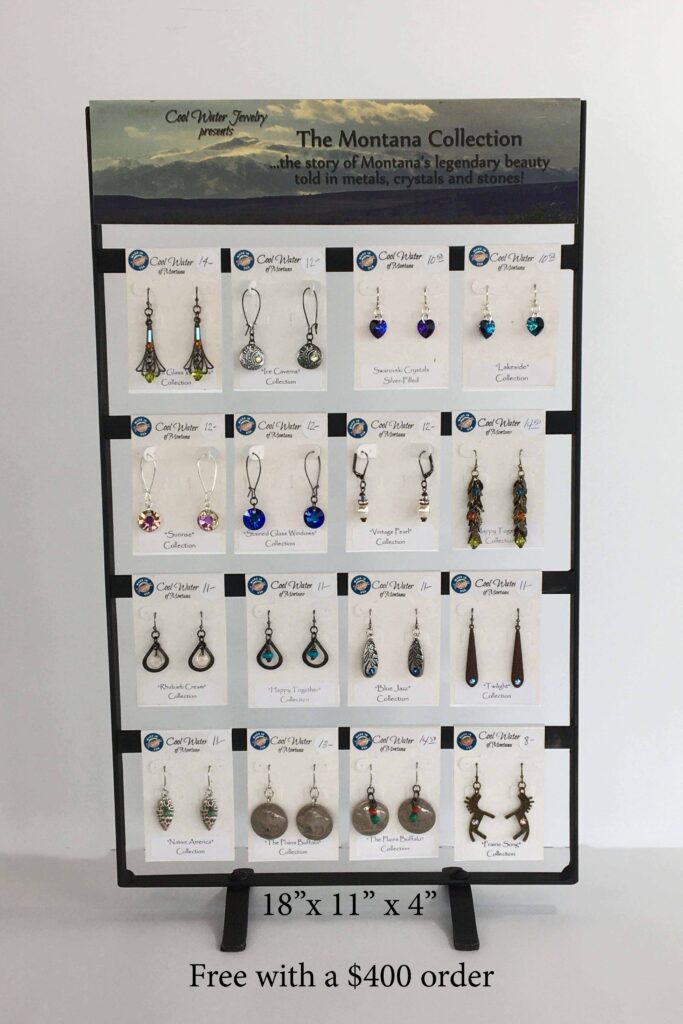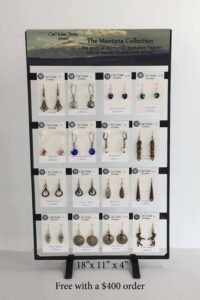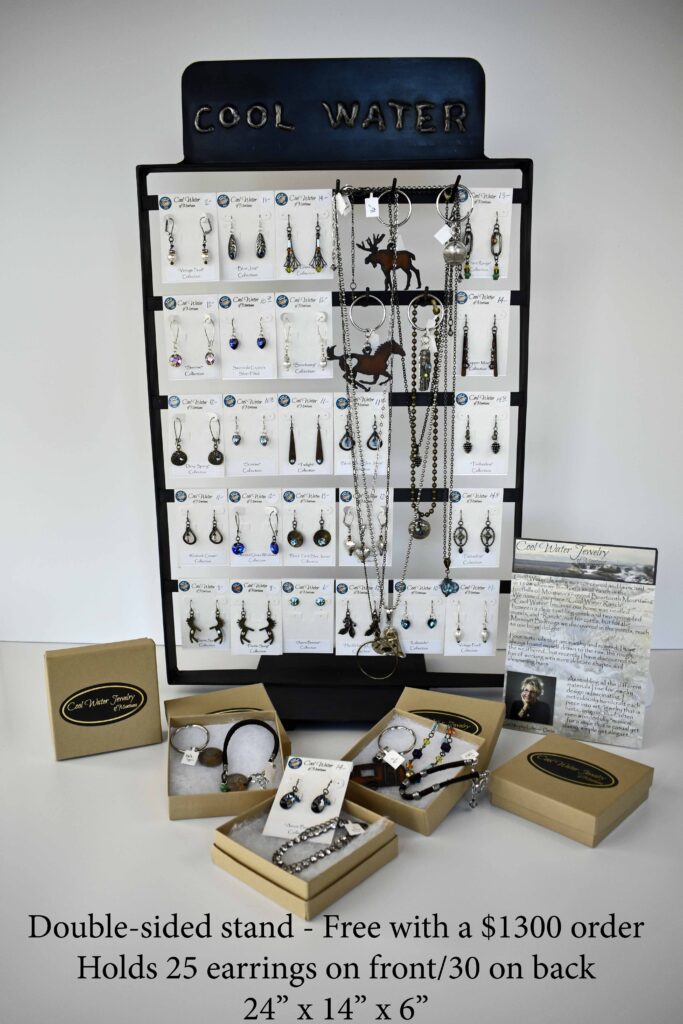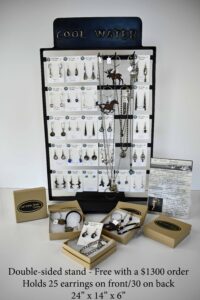 If you love Cool Water… try our "Get it All" Package $3000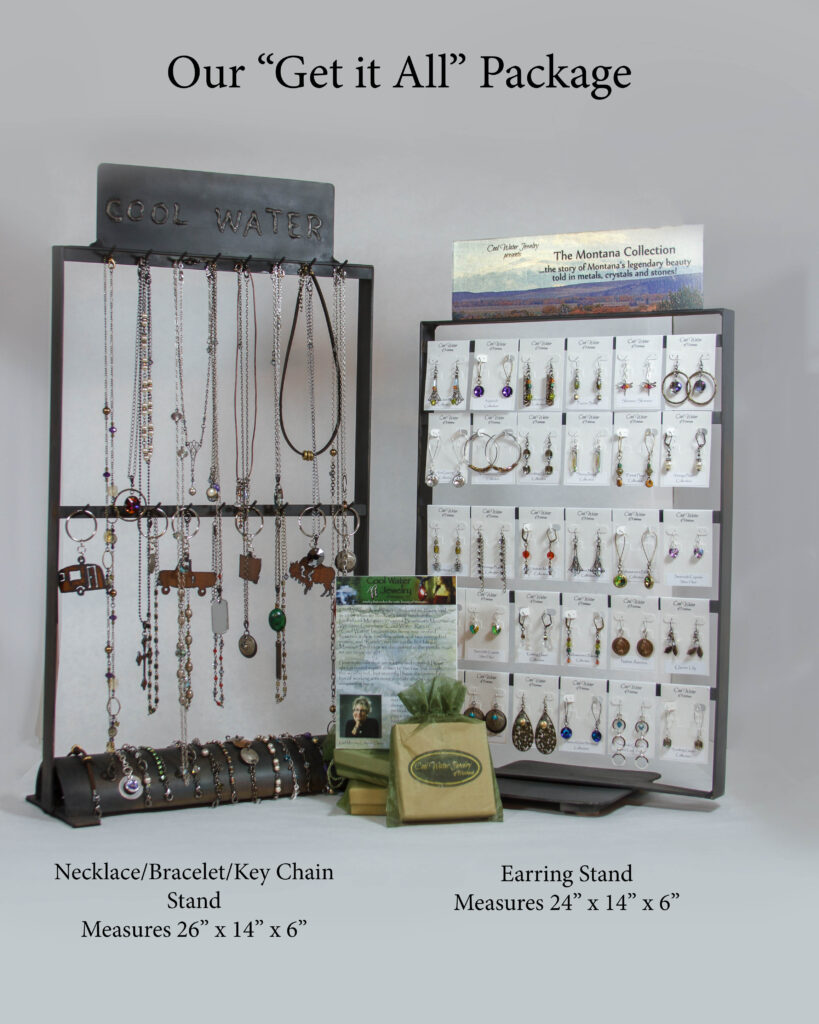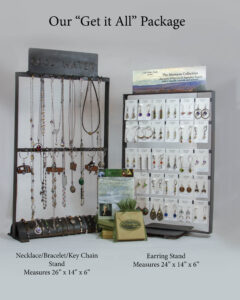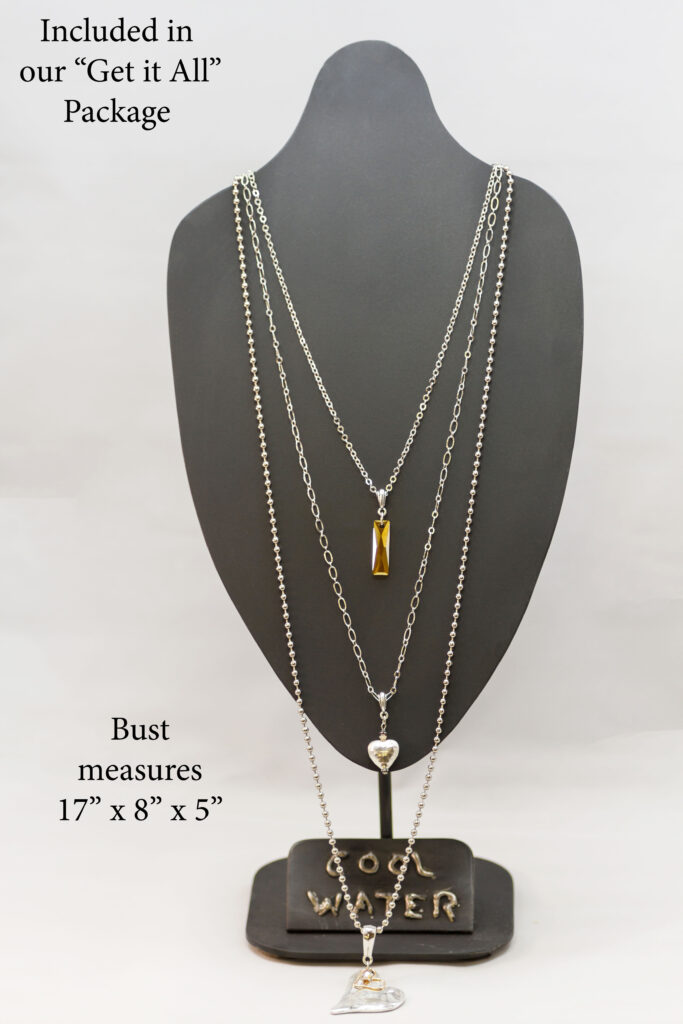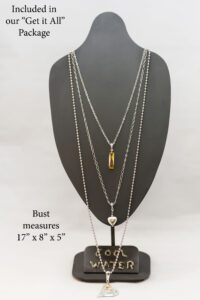 Includes:
$3000 in jewelry
3 FREE Display Stands
FREE Artist Profile
FREE Montana Collection Sign
FREE Gift Boxes
(Equaling $350 in FREE Displays)
We are excited to work with you in any way!  Customize your order and spend whatever amount you like.  A rough rule of thumb is that you receive a free large custom stand for every $1300 you spend.  Call us!  We'd love to visit!
Visit our Outlet Store!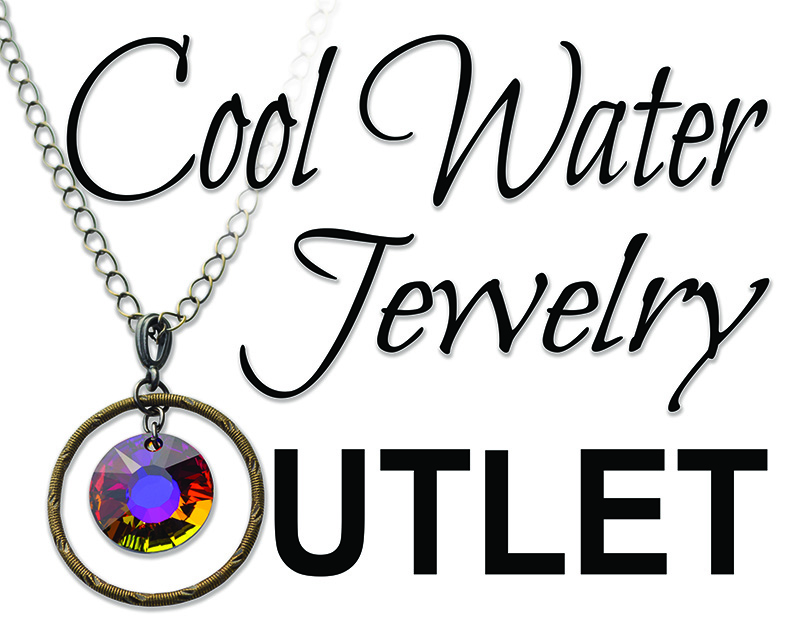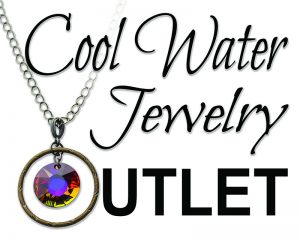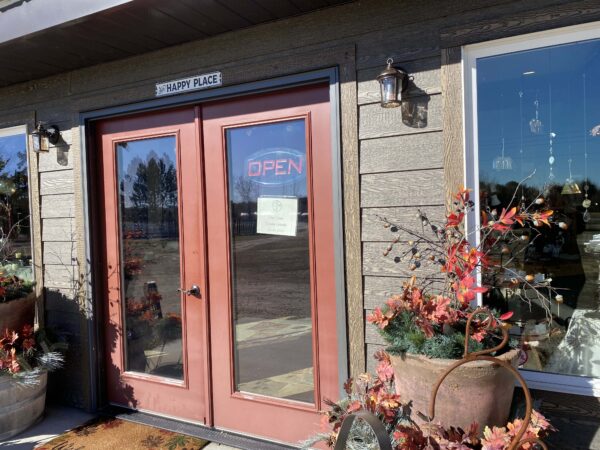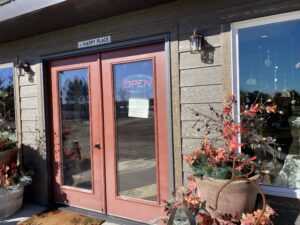 We offer a 5% wholesale discount when you shop at our new store
9873 US Highway 212, Joliet, MT 59041